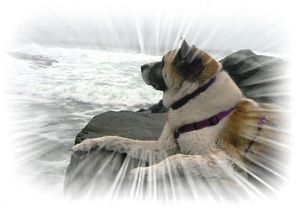 W
e are believers and supporters of holistic, integrative care for our Akitas.  The Bay Area has a vast supply of resources to support natural and holistic care.  Below are links to local specialty veterinary clinics, veterinary institutes, holistic veterinarians, veterinary chiropractors, acupuncturists, massage therapists, rehabilitation centers, compassionate end of life services, trainers, and local holistic pet stores. 

Please support our local businesses who strive to provide the best quality care, healthy nutrition, and quality of life services and products for our animals.



Veterinary Institutes, Specialty Clinics, Holistic and Integrative Medicine
 
UC Davis Veterinary Medicine
http://www.vetmed.ucdavis.edu/vmth/index.cfm
 
Integrative Veterinary Center - Sacramento
http://integrativeveterinarycenter.com/
 
American Holistic Veterinary Medical Association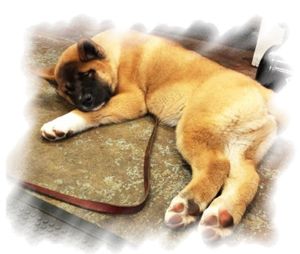 http://www.ahvma.org/

Veterinary Institute of Integrative Medicine
http://viim.org/
Find a Holistic Veterinarian
http://viim.org/directory/
 
 


Integrative & Holistic Veterinarians in Northern California and surrounding Bay Area
 
Cheryl Schwartz
http://www.drcherylschwartz.com/the-practice.html
http://www.drcherylschwartz.com/about.html
 
Anne Reed, Richmond
http://www.holisticpetvet.net/www.holisticpetvet.net/Home.html
 
Jenny Taylor, Oakland
http://creaturecomfort.com/
 
Karen Rettig, Lafayette
http://www.alternatives4animals.com/
 
Gary Richter, Oakland
http://www.holisticvetcare.com/
 
Stephanie Chalmers, Santa Rosa
http://www.holistic-animal-care.com/
 
Lisa Pesch, Rohnert Park
http://www.healingpetsnaturally.com/home/
 
Rachael Feigenbaum, San Francisco - House Calls
lotusveterinary.com
 
San Francisco
http://vcaspecialtyvets.com/san-francisco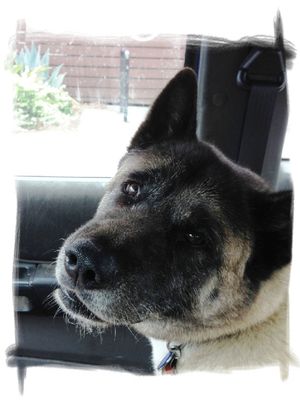 Animal Chiropractors by referral
 
Betsy Carpenter, Oakland/San Francisco
http://betseycarpenterdc.com/main.html?src=%2F
 
Deb Sell, Central California
petchiro.net
 
Margaret Holiday, Marin County
awcmarin.com/about-us
 

 

Canine Rehabilitation
 
Walnut Creek
http://www.thek9rehabcenter.com/

Pacifica
http://therexcenter.com/
EMERGENCY CLINICS- East Bay
 
SAGE - Concord & Dublin
http://sagecenters.com/
 
Bishop  Ranch Veterinary Center and Urgent Care – San Ramon
http://www.webvets.com/
 
 
Hospice care/ compassionate in home euthanasia- Bay Area and Tri-Valley

Vanessa Wensing, Tri-Valley, Bay Area
http://www.heavenfromhome.com/Site/Heaven_from_Home.html

San Francisco, Bay Area, Marin County
http://www.bridgevs.com/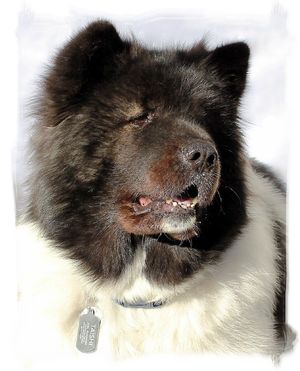 Dog Trainers
 
Sandra Mannion, East Bay
http://www.sandramannion.com/services.html
 
Sirius Puppy Training
siriuspup.com
 
Sandi Thompson, East Bay
bravopup.com
 
 
Holistic and Healthy Pet Stores
 
Berkeley
holistichound.com
 
San Francisco
jeffreyspets.com
 
Publications
 
Whole Dog Journal
http://www.whole-dog-journal.com/
 
The contents of this website are not intended as a substitute for professional veterinary care. This information is not to be used for medical diagnosis and treatment.  It is recommended that animals be taken to a licensed veterinarian for any ailment they have.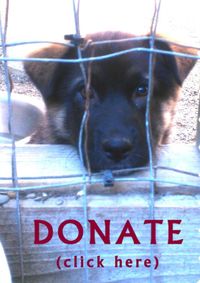 All content and photos on this website are copyrighted and not to be distributed, downloaded or printed without the consent of Namaste Akita Rescue Alliance, Inc.
© Namaste Akita Rescue Alliance, Inc. All rights reserved.
Namaste Akita Rescue is a California 501(c)(3) non-profit welfare organization.