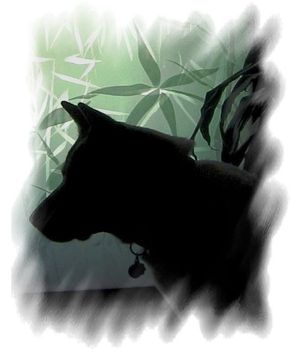 Namaste Akita Rescue Alliance is a 501(c) (3) Non-profit charitable organization located in Northern California, in the San Francisco Bay Area.  We are a small grassroots volunteer based organization.  We take in only the number of Akitas we can responsibly care for and re-home.  Caring for a manageable number of dogs allows us to provide necessary medical treatment, quality nutrition, training and socialization.  It also gives us ample time to get to fully know our fosters and their unique personalities, all of which enables us to find the best possible match for them in an adoptive family. Our members and volunteers are a group of dedicated individuals who have full time jobs, family commitments, children and their own companion animals, yet make time to provide structure, training, behavior modification, medical care when necessary, socialization and plenty of TLC for the dogs in our program.

Our goal is to place our Akitas in appropriate homes that provide for and compliment the needs of each individual dog, as well as meets the requirements of our adopters.  Collectively, we have more than 30 years of rescue experience with the breed. 

We partner with local shelters in Contra Costa County, Alameda County, San Francisco, Sacramento, Solano County, Napa, San Mateo, Santa Clara, San Jose, Santa Cruz, Monterey, Santa Barbara, the Tri-Valley and Central Valley and Marin County.  We will consider other locations depending on available resources and space available.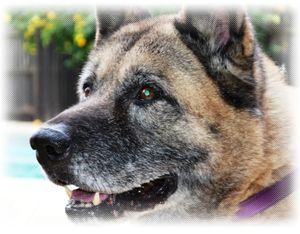 Before we accept a dog into our program, they are carefully evaluated for temperament and health.  We then begin the process of getting to know each dog and asses their needs, before we make them available.  Some dogs may require more time for rehabilitation, physical or physiological healing or just basic training.  They receive whatever time is needed to ensure they are ready and well adjusted so they can thrive in a loving qualified home.

We are not a "sanctuary".  We don't have acres of land with our own kennels, nor do we have a long list of foster homes to take in large numbers of dogs.  We have a small network of volunteers and while our priority is to place our orphans in foster homes first, unfortunately there simply are not enough.

Unlike government funded agencies, we rely purely on donations from you, our community and supporters to help fund the work we do.  Adoption fees help defray some of our operating costs to spay/neuter, immunize, feed, board/kennel, microchip and provide any medical treatment needed. Often times extensive medical tests are required, and/or major surgical procedures are necessary to get these dogs back to optimum health. Your donations enable us to provide these dogs with the care they never had. Because we are recognized in the state of California as a 501(c)3 non-profit charitable organization, your donations are tax deductible to the extent allowed by law.

Our outreach efforts include supporting our local communities by being a resource for educating the public about responsible pet ownership, the importance of spaying/neutering, breed selection, how to prepare for your newly adopted dog, and the many other challenges of pet ownership.  We also provide resources for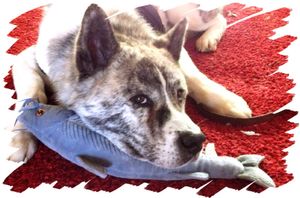 veterinary specialists (i.e: oncologists, dermatologists, ophthalmologists), rehabilitation and therapy centers, animal behaviorists and trainers.

Our extended family of Akitas who were adopted from the Akita chapter of Niko Rescue appear on our "Adopted" page, because we want those adopters to know they have our commitment of continued support for the life of their Akita.

We hope you're here because you'd like to learn more about the breed, or perhaps because you'd like to join us in our efforts, either by adopting, volunteering or donating.  Your support could make the difference in the life of an Akita for the rest of their life.

Thank you for your interest in our endeavor to provide quality, compassionate homes for our Akitas. 


To donate to our efforts and support our quest to find phenomenal homes for Akitas in need, just click on the "Puppy Donate" button below, or visit our Donate page!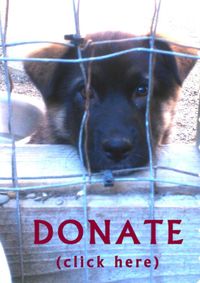 All content and photos on this website are copyrighted and not to be distributed, downloaded or printed without the consent of Namaste Akita Rescue Alliance, Inc.
© Namaste Akita Rescue Alliance, Inc. All rights reserved.
Namaste Akita Rescue is a California  501(c) (3) non-profit welfare organization.