Namaste Akita Rescue, a California non-profit organization dedicated to rehoming Akitas in need.


"The spirit in me honors the spirit in you"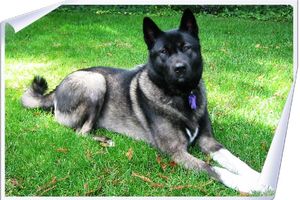 The plight and background of every Akita in our program is unique, however they all share the same hope of finding loving, compassionate homes.
W
e put a great deal of careful thought and consideration into choosing a name for our organization.  It was important to choose something that epitomized what it is that inspires us to rescue the breed we love and cherish.  We also wanted a name that when spoken, would serve as a constant reminder to us to always be true to the breed. 
 
H
onor:
Regardless of beliefs, experiences or paths in life, the word Namaste has many translations however it is universally recognized as one of peace, honor, and respect. For us, the single most meaningful translation is best summed up in one simple phrase, "The spirit in me honors the spirit in you".

We honor the spirit of a breed who survived near extinction in World War II, and managed to thrive again through the will of the breed and the efforts of many.  We honor the breed which was declared Japan's National Monument.  We honor and respect the breed whose ancestry dates back centuries to one of the oldest of native dogs.
We honor the untainted spirit of the Akita breed.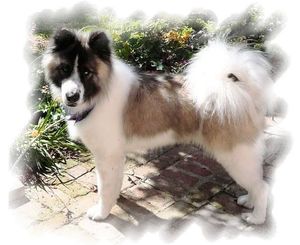 We are committed to the welfare of these Akitas.  We are a small but dedicated group of volunteers with full-time jobs and families and animals of our own.  We have only a few individuals to do the task of many.  Each juggles a multitude of tasks necessary to care for the dogs in our program and ensure they are ready and well prepared to be placed in forever homes.  Our volunteers spend their weekends and evenings evaluating applications, walking and socializing the dogs, taking them to veterinary appointments, grooming and training them and tending to their needs.
F
ocus:
Our focus is on the Akitas at risk of euthanasia in our local shelters.  We also assist Akita owners who are unable to keep their Akitas and need a safe way to re-home them.  Ideally, we hope to be able to provide assistance and resources for those owners to find solutions to challenges that would otherwise prevent them from keeping their dogs.
Namaste Akita Rescue is located in Northern California in the San Francisco Bay Area.   We are a 501(c) (3) non-profit organization.

We hope you'll visit frequently for updated information, events, and announcements.  In the meantime, please be sure to see our Adoptable Akitas!
If you'd like to make a donation to support our efforts, you can do so by clicking on the Donate button below.  Please also see our Donate page for other ways you can donate.
All content and photos on this website are copyrighted and not to be distributed, downloaded or printed without the consent of Namaste Akita Rescue Alliance, Inc.
© Namaste Akita Rescue Alliance, Inc. All rights reserved.
Namaste Akita Rescue is a California, a 501 (c) (3) Non-profit welfare organization