Namaste Akita Adoption Process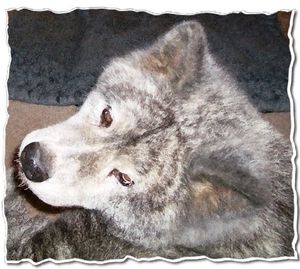 Thank you for adopting an Akita in need!
A link to our application can be found at the bottom of this page. Please make note of a few important things about our adoption process, before you complete the application:

OUT OF STATE ADOPTIONS:
We don't generally adopt out of state unless it's a surrounding state to California and within a reasonable driving distance, as all members of the family are required to come meet the prospective Akita.  This includes resident animals.  We also need to be able to provide hands on assistance whenever necessary and if an adoption does not work out the dog must be returned to us.  Long distance adoptions make this challenging to achieve.

CHILDREN:
We are unable to adopt our Akitas to families with children under 13 years old.

PHONE INTERVIEW:
Following a successful application review, we would arrange for a phone interview.  We  discuss in more detail what kind of lifestyle and home environment you expect to share with the dog.  This gives you an opportunity to ask questions of us as well.  If all parties feel there is a mutual match with one of our fosters, then a home visit is conducted.

ADOPTION APPLICATION, THE FIRST STEP:
The first step in adopting a dog from us is to complete our adoption application.  The application is the initial phase in which we can begin to determine if the dog you are interested in, may be a possible candidate based on compatibility, your life style, activity level and experience.  Submitting an application does not imply a commitment from either party, nor does it put a hold on that particular Akita.

HOME VISIT:
The purpose of a home visit is to ensure your home, yard and neighborhood are suitable for the age, activity level and disposition of the dog you are interested in.  For instance if you are adopting a puppy, we would be looking for a home that is puppy proofed or can be, before a pup is placed with you.  If you are adopting an older dog, we might be concerned if you have steep steps.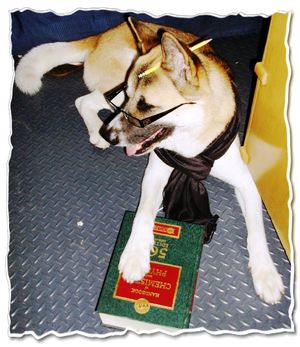 MEET OUR FOSTER DOG:
The home visit is an opportunity for both of us to ask questions and become more familiar with one another.  If after the home visit it is determined that it would be an appropriate match, we would have you and all family members, including any resident animals, meet the dog. 

ADOPTION AGREEMENT/CONTRACT:
If all goes well, we finalize the adoption by completing an Adoption Agreement.  Our adoption fees are $450 for puppies under a year and $400 for adult dogs.

SUPPORT:
A successful adoption transition is often determined by what happens in the very early stages of the adoption.  Some adopters transition smoothly with little assistance, while others may need a bit of advice or hands on assistance.  Our relationship with you does not end when you sign the Adoption Agreement.  Our relationship with you remains in place for the life of the dog.  We are here to support you and provide whatever help is needed to ensure you have the comfort level you need, regardless of whether it's 2 months or 2 years after you've adopted from us.  We urge you and expect you, to call upon us for ongoing support during all life stages of your Akita.

RETURNING YOUR AKITA:
Though we have very few dogs ever returned to us, we do realize there are circumstances when it is unavoidable.  In that instance we do require that if at any time during the life of the dog, that you can no longer keep the dog, you MUST notify us and we will take the dog back or assist you in re-homing the dog.  Under NO circumstances is the Akita to be given away, sold, traded or surrendered to another rescue organization or shelter facility nor are they to be advertised on social media sites such as Facebook or Craigslist.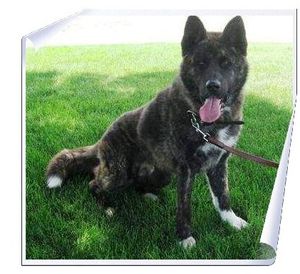 Our adoption process has been created to ensure the Akita you're interested in adopting, will be an appropriate fit and an integral part of your family.  Our goal is to be as thorough as possible so that you are prepared, knowledgeable, and willing to accept the responsibilities of bringing an Akita into your life. 

Please take your time to read and answer all of the questions in the application.  We appreciate your patience while we review your application.  Every Akita in our care is part of our extended family, and they depend on us to do our best to find them their forever home.

Thank you for your interest in providing a home for one of our Akitas!  Please feel free to email us with any questions.
All content and photos on this website are copyrighted and not to be distributed, downloaded or printed without the consent of Namaste Akita Rescue Alliance, Inc.
© Namaste Akita Rescue Alliance, Inc. All rights reserved.
Namaste Akita Rescue is a California, 501 (c) (3) non-profit welfare organization.