FAQ'S and Myths About Adopting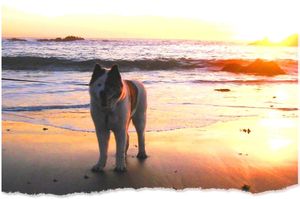 Some of you may be considering adopting for the first time.  Congratulations and thank you!  Often times we find people who have never adopted or worked with a rescue organization previously, are surprised at what is involved in the process.

It's understandable you may even be put off by the paperwork and the questions.  We can appreciate that once the decision has been made to add a new family member to your home, everyone is excited and anxious and would like to adopt as quickly as possible.  We love that enthusiasm and hope we can help you find the right dog for your family!  The purpose of this page, is to help you become familiar with the reasons these steps are taken so your adoption experience is a positive one!

There are also some frequently asked questions, misconceptions and myths about rescue and adopting.  We thought this was a good place to answer those questions and dispel some of those myths, taking the mystery out of the adoption process.  If you are a first time adopter, we hope this section will help you understand what we do and the reasons why.


"Why is it necessary to answer these personal questions in your application?"
You're adopting a family member from us. We have invested our hearts and emotions in these animals and they are much like children to us.  We would hope you would feel the process was a small price to pay in order to adopt a great family member.


"Taking a dog off a rescue group's hands is doing them a favor".
We want all of our dogs to get adopted, it's why we rescue them from euthanasia, but we won't compromise the quality or the appropriateness of a home just to place them quickly.  We take the necessary time to screen and ensure a good fit.  If it means it may take longer to place our dogs, it's no detriment to us or our dogs.  Adopting is not taking a dog off our hands. It's a lifelong commitment that requires a great deal of thought, planning and consideration.


"Can I come visit all the dogs in your facility?"
Some of our dogs are in private foster homes and we don't own a facility where all the dogs are housed.  Appointments can be made to meet foster dogs during the appropriate stage of the adoption process, but we don't have a central location where people can visit to see all the dogs in one place.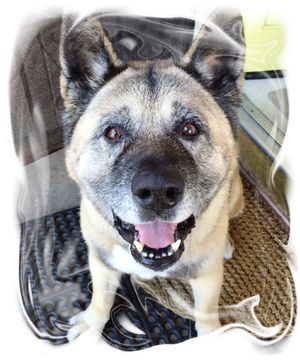 "Dogs in the shelters or in rescue have issues or something is wrong with them, that's why they ended up there".
There are thousands of dogs in shelters across the nation with fabulous temperaments.  The majority of dogs in these shelters were once somebody's beloved companion.  Due to numerous reasons, personal and financial hardships, etc. many of the animals are reluctantly surrendered to the shelter.  Many dogs are there due to no fault of their own, simply a victim of circumstances.


"Another rescue organization doesn't require an application or home visit and will give me a dog the same day I meet them".
In general, most reputable and ethical rescue groups will have similar adoption procedures to ours.  We can only hope those rescues who cut corners and don't have sound policies and procedures in place, will offer you a guarantee they'll be there to provide support throughout the life of the dog, and have a clause in their contract that guarantees they'll take their dogs back at any time.  If those groups place dogs without an application, home visit or neglect to ask the right questions to ensure a good fit, then we suggest you run away, run far, far away...


"Are the dogs you adopt out spayed and neutered?"
Yes, all the dogs in our program are altered before they are adopted, unless there is some underlying health condition that would make the procedure a risk to the dog's quality of life.  Those instances are rare.


"Do I have to microchip my dog after I adopt them?"
No, all our dogs are microchipped prior to adoption.  Your contact information will be updated on the chip registration.



We hope you understand and appreciate the time and effort we put in to this work we call our passion.  We feel it's important for you to know why it is so critical that we take the time to get familiar with you, and find out your requirements in a dog.  Our primary goal is to set everyone up for success!

Thank you for choosing to adopt your next best friend!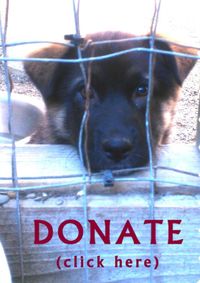 All content and photos on this website are copyrighted and not to be distributed, downloaded or printed without the consent of Namaste Akita Rescue Alliance, Inc.
© Namaste Akita Rescue Alliance, Inc. All rights reserved.
Namaste Akita Rescue is a California 501(c)(3) non-profit welfare organization.